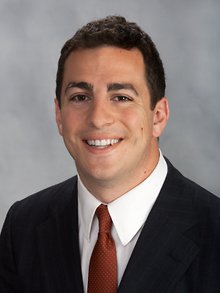 CONTACT EMAIL
PETER ISAAC
Vice President
An Engineering News-Record Texas/Louisiana Top 20 Under 40 award winner, Mr. Isaac started with B&D in the Washington, DC office and has since helped to establish regional offices in Chicago, Charlotte, and presently Austin, where he serves as the firm's Gulf Coast regional vice president. After joining B&D in 2006, he developed a methodology that enables organizations to pursue their mission-based goals through the management of their own real estate assets. Given the challenging economic environment and constantly changing market conditions, his entrepreneurial approach prioritizes long-term financial sustainability as the key driver for facility enhancement decisions. Mr. Isaac's experience at institutions across the country has positioned him to serve effectively as a strategic advisor for his clients in determining creative funding mechanisms, analyzing public-private partnership opportunities, and conducting bond compliance reporting for complex multi-phase development plans.
Prior to joining B&D and while studying real estate finance at UNC's Kenan-Flagler School of Business in Chapel Hill, Mr. Isaac served as a member of the Carolina Union Activities Board, an organization that controls the allocation of student activity fees for the benefit of the entire Carolina campus community. Mr. Isaac's passion for real estate and community development continued at FelCor Lodging Trust Inc., where he analyzed market supply growth in numerous cities to assist in property acquisition, disposition, renovation, and re-branding decisions for the Dallas-based real estate investment trust.
Mr. Isaac's clients have valued his ability to convert preliminary project concepts into implementable plans, often retaining him to continue serving as their representative and program manager through the financing, professional team selection, design, and construction of capital projects.