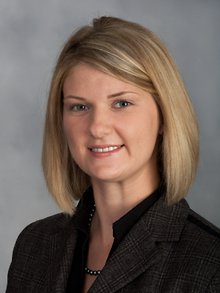 CONTACT EMAIL
KATIE KARP
Regional Vice President
Ms. Karp joined the Brailsford & Dunlavey team in 2006 and brought with her a wide range of student affairs, student service, and higher education experience, along with a passion for enriching the student experience. Prior to joining the firm she worked in the Office of the Vice President for Student Affairs at DePaul University. At B&D, Ms. Karp uses her expertise in campus planning and implementation processes such as master planning, budget planning, strategic planning, and organizational development, enabling clients to develop their campus vision and meet their goals.
M.S. Public Services Management — Higher Education Administration (DePaul University)
B.A. Industrial/Organizational Psychology (DePaul University)
2018
PUBLIC-PRIVATE PARTNERSHIPS: THE RELATIONSHIP BEYOND FINANCIAL CLOSE
DOWNLOAD
2015
STRATEGIC PLANNING FOR STUDENT HOUSING
2015
CREATING A MAGICAL MIX FOR YOUR STUDENT UNION
2014
IMPLEMENTING A PHASED HOUSING STRATEGIC PLAN FOR A RESIDENTIAL COLLEGE CAMPUS
2012
WHAT IS THE BEST PLANNING APPROACH TO YOUR UNION?
DOWNLOAD
2012
LIMIT THE IMPACT: BUILD ONLY WHAT YOU NEED
DOWNLOAD
2012
COLLABORATIVE UNIVERSITY PARTNERSHIPS: PLANNING FOR FUTURE CAMPUS CAPITAL PROJECTS IN A CHALLENGING ECONOMIC ENVIRONMENT
DOWNLOAD
2012
THE COLLEGE OF SAINT ROSE: PLANNING, IMPLEMENTING & MARKETING YOUR CAMPUS HOUSING VISION
DOWNLOAD
2012
CLEMSON UNIVERSITY — STUDENT AFFAIRS MASTER PLAN
2010
RESPONDING TO ECONOMIC CHALLENGES WHILE PLANNING FOR SUCCESS
DOWNLOAD
2010
HARD HATS SHOULD COME IN FASHION COLORS
DOWNLOAD
2009
RESPONDING TO ECONOMIC CHALLENGES WHILE PLANNING FOR SUCCESS
DOWNLOAD
2008
CLEMSON UNIVERSITY STUDENT AFFAIRS AND HOUSING MASTER PLAN
DOWNLOAD
2010
THE CASE FOR TRADITIONAL ON-CAMPUS HOUSING
Universities around the United States are choosing to build apartment-style on-campus housing instead of traditional residence halls. This trend began on some campuses as a way to compete with private-sector housing off campus.
DOWNLOAD