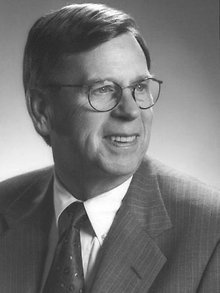 CONTACT EMAIL
JIM BAILEY
Senior Consultant
Mr. Bailey draws upon 23 years administrative and operational experience and his legal background to advise and direct his consulting clientele. He served as Executive Vice President of the Cleveland Browns/Baltimore Ravens National Football League franchise for over 20 years, responsible for the management of all business, financial and legal operations. As the chief business administrator for the organization, Mr. Bailey directed a staff of more than 100, obtained and managed all financing and negotiated player contracts. He has developed a comprehensive understanding of NFL economics, including a thorough grasp of the NFL Salary Cap and its impact on team operations.
During his tenure with the Browns/Ravens, Mr. Bailey led the effort to obtain a new or renovated stadium for the Browns in Cleveland and, when those efforts proved fruitless, successfully negotiated for the relocation of the franchise to and the construction of a new stadium in Baltimore. He oversaw the construction of the new stadium, on time and within its $220 million budget. He also directed the procurement of $185 million long term financing for the Ravens.
Mr. Bailey most recently served as President and Chief Executive Officer of Manchester Resorts, a San Diego based resort and hotel developer and owner. As such, he directed all the operations and new developments including the financing and construction of an expansion tower to the Hyatt in downtown San Diego. He also led the effort to obtain entitlements for a world-class beach resort and golf course in Oceanside, CA. Prior to joining the Browns, Mr. Bailey was a partner in law firm, specializing in complex real estate transactions and financings.