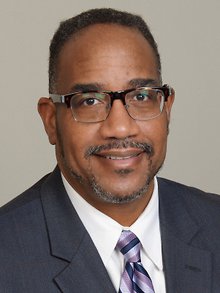 CONTACT EMAIL
ALARIC ROBINSON
Senior Project Manager
Mr. Robinson is a project manager with B&D where he focuses on owner representation for K-12 school districts and municipal clients. He has over 30 years of experience as a construction and architectural design project manager, spanning a range of governmental and institutional construction management programs.
Mr. Robinson graduated with a Bachelors of Architecture from Southern University and A&M College and also obtained an MFA in Mass Communication from Southern University and A&M College. He also holds certifications from FEMA and is a California State Water Resources Control Board Qualified Storm Water Prevention Specialist (QSP).
Prior to B&D, Mr. Robinson worked for number of architectural, construction, project and construction management firms where he developed an extensive knowledge of K-12, Higher Ed, Hospital, Institutional and Commercial Scope of work definition, life cycle costs analysis, building efficiency analysis, hazardous materials protocol development, standards development, architectural design, construction procurement, construction phasing implementation, design and construction project controls, project and program cost controls, change and risk management.